My Blog
< All Posts
How to Choose the Right Company for Your Annual Crane Inspection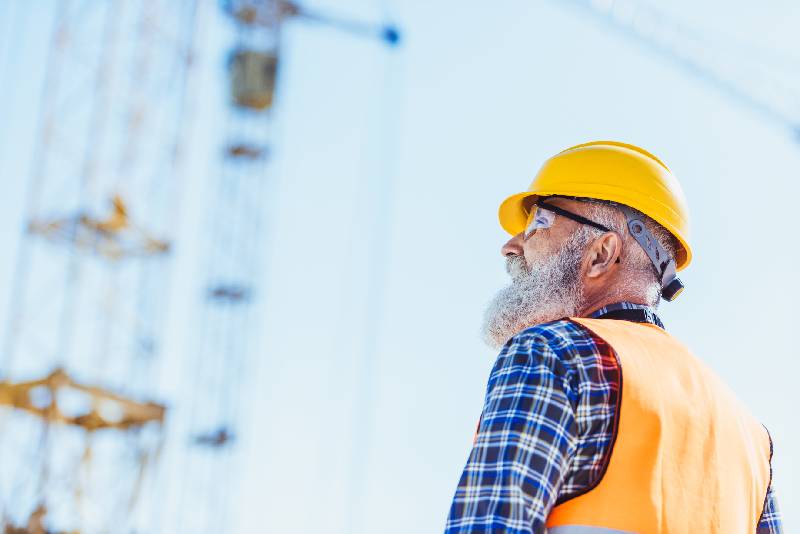 September 28, 2023
If you own or operate a crane, you know how important it is to keep it in good working condition. Not only does regular maintenance ensure the safety and efficiency of your crane, but it also helps you comply with the Occupational Safety and Health Administration (OSHA) standards and regulations. One of the most critical aspects of crane maintenance is the annual crane inspection, which is required by OSHA for all active cranes https://www.americancrane.com/crane-inspections-when-how-how-often/.
But how do you choose the right company for your annual crane inspection? What are the factors that you should consider when hiring a crane inspection service provider? Here are some tips to help you make an informed decision.
Look for a company that has the necessary qualifications and credentials. The company you hire should have qualified and experienced crane inspectors who have the knowledge and skills to perform a thorough and professional inspection of your crane. The inspectors should also have the appropriate certifications, such as the Certified Crane Operator (CCO) certification from the National Commission for the Certification of Crane Operators (NCCCO) https://www.vectorsolutions.com/resources/blogs/how-to-meet-crane-inspection-requirements/. The CCO certification is a nationally recognized and accredited credential that verifies the competence and proficiency of crane operators and inspectors https://www.osha.gov/laws-regs/standardinterpretations/2003-10-31.
Look for a company that has a good reputation and track record. The company you hire should have a solid reputation in the industry and a proven track record of delivering high-quality crane inspection services. You can check the company's website, social media, online reviews, testimonials, and references to get an idea of their reputation and performance. You can also ask for recommendations from other crane owners or operators who have used their services before.
Look for a company that offers comprehensive and customized crane inspection services. The company you hire should be able to provide you with a complete and detailed inspection report that covers all the aspects of your crane, such as the operating mechanisms, parts, components, accessories, controls, attachments, load hooks, hoist chains, wire ropes, brakes, clutches, sheaves, electrical apparatus, indicators, bearings, and more https://totalequipmenttraining.com/blog/what-does-an-annual-osha-crane-inspection-entail/. The report should also include recommendations for corrective actions and preventive measures to improve the safety and performance of your crane. Additionally, the company should be able to tailor their services to meet your specific needs and preferences, such as the type, size, model, configuration, usage, and condition of your crane.
Look for a company that offers competitive pricing and value-added services. The company you hire should be able to provide you with a fair and reasonable quote for your annual crane inspection service. The quote should be transparent and include all the costs involved, such as labor, materials, equipment, travel expenses, taxes, fees, etc. The quote should also reflect the quality and scope of the service provided. Moreover, the company should be able to offer you some value-added services, such as free consultations, estimates, warranties, guarantees, discounts, or incentives.
If you are looking for the best annual crane inspection in Arizona, look no further than CraneGod Services. We are a crane consulting company that specializes in crane accident investigations, inspections, certifications, training, and more. We have certified crane operators who can provide you with professional and reliable annual crane inspection services at affordable prices. We also have state-of-the-art equipment and technology to ensure that your crane is inspected thoroughly and accurately. Contact us today to find out how we can help you with your annual crane inspection needs.